Hear what they have to say
Our Clients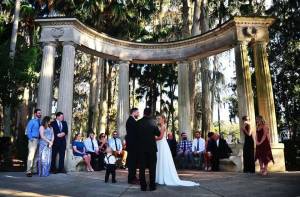 We had an incredible experience with Intimate Weddings of Orlando. We are from Michigan and they handled everything for us and it turned out beautiful! We couldn't of asked for a better wedding day thanks to you!!
Intimate Weddings of Orlando
Intimate Weddings was the best decision I ever made for my wedding!!! Victoria was wonderful and always was there to answer my questions and offer suggestions when needed. I felt stress free when planning my ceremony, which we all know as brides can be super stressful and overwhelming. The day of the wedding they made my family and I feel like royalty. They were very patient with our tardiness and made the day feel special. If I had to do it all over again I would 100% go with Intimate Weddings as my wedding vendor again. Thanks again Victoria!.
On my wedding day Victoria, my planner, and Rev. Glynn Ferguson were great. Victoria was sweet and helped keep me calm when my groom was running behind schedule and Rev. Ferguson lead our ceremony beautifully. I loved thatt every detail was taken care of.  At first I was upset because I thought that communication with the team there was not quick enough for my liking, but I soon realized that it was an email issue on my end.  From flowers and minister to renting a Roll Royce, they really do have great options for any budget.